Lepanto joins DigitSec as an Investor & VP of Customer Success!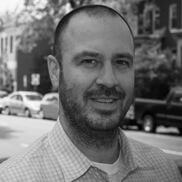 Phil will lead our customer success team to streamline pre-sales engineering and customer onboarding. He serves on the executive committee of K Street Capital and leads Keiretsu's CleanTech Committee as vice chairman. Mr. Lepanto instantly recognized DigitSec's potential and reached out to the company first to invest, then decided to join the team as an executive officer and roll-up his sleeves.
"As DigitSec continues to add customers and enhance its S4 for Salesforce platform, Phil will be instrumental in providing the highest levels of service and support based on his extensive experience with cybersecurity, IT operations and high-growth technology companies," noted CEO Waqas Nazir, DigitSec. "We were lucky that Phil invested in our seed round; once we got to know him better, we eagerly recruited him to join our executive team and lead customer success."
The company closed an oversubscribed seed round of financing led by New York-based K20 Fund and individual angel investors to enable highly effective security solutions for SaaS (software as a service), including Salesforce.