DigitSec for Commerce Cloud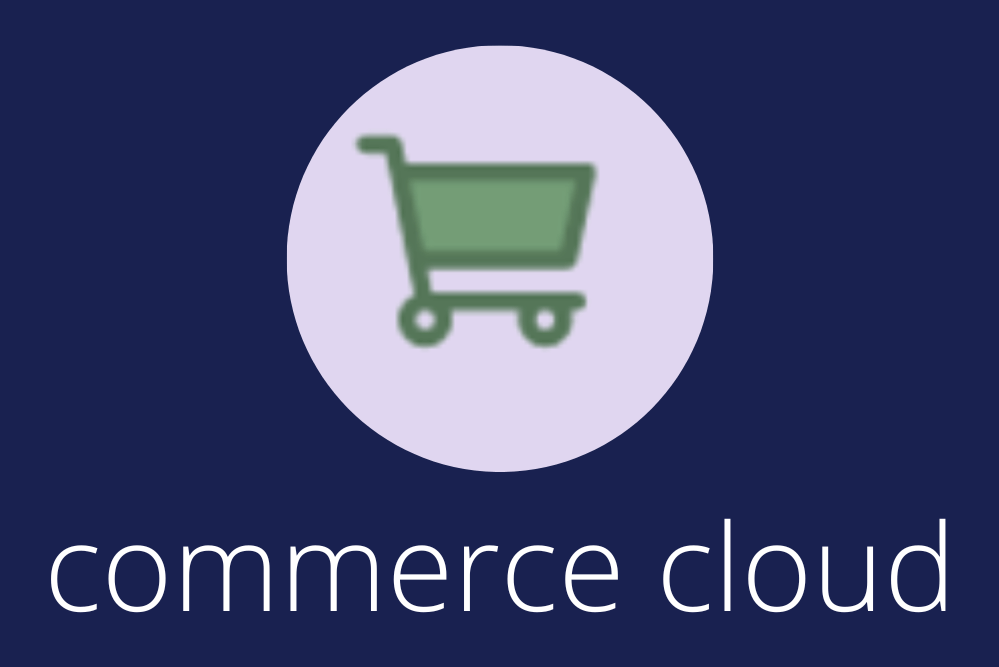 Capture Risks, Prevent Attacks, Secure Your Site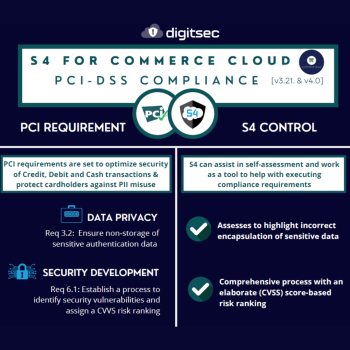 See How DigitSec Helps Commerce Cloud Sites With PCI-DSS Compliance
Our infographic maps out how DigitSec can assist with executing specific PCI DSS compliance requirements for Salesforce Commerce Cloud.
Watch: DigitSec for Commerce Cloud
Automated Security Solution
Closing security gaps in your Salesforce commerce site custom code

Prevent potential attacks by securing unseen & open code vulnerabilities.


Data Leakage & Misconfigurations
Identify holes & weak configuration to protect from data breaches

Mitigate extended risk introduced from external plug-ins & software

Non-Compliance to
PCI DSS
Address PCI requirement violations & satisfy compliance security needs
Why Customers Use DigitSec
Of enterprises have contended with a cloud security breach in the last 18 months
Vulnerabilities identified across
companies scanned
Number of DigitSec scans you can run
at no extra cost
Reduce Risk & Enhance Compliance
Commerce Cloud sites are open to threats and frequently under attack.
Customized development introduces a multitude of security vulnerabilities.
Salesforce Shared Responsibility Model requires you to independently manage the security risks of your sites and data. Identifies security vulnerabilities in your code before, during, and after deployment.
Satisfies the security and compliance needs for PCI DSS to protect your customers, cardholder data and PII
Reporting shows you which vulnerabilities are causing non-compliance and provides precise remediation guidelines.