DigitSec Accelerates Copado Devops
Shift Security Left and Maximize ROI with DigitSec + Copado
Copado + DigitSec = True DevSecOps
DigitSec brings automated security scanning throughout your development pipeline, delivering true Salesforce DevSecOps and greater return on investment.


DigitSec integrates directly into the Copado Platform & Copado Essentials
Application security testing without leaving Copado.
Four scans with over 120 custom rules.
Findings automatically placed in a Copado Result Object.
Easy to set up, detailed reporting & includes remediations.
See how DigitSec integrates directly into Copado
See how DigitSec helps accelerates DevOps & increase ROI with Copado
Vulnerabilities introduced during Salesforce development lifecycles can increase costs, delay development and lead to a data breach. DigitSec provides your teams with the visibility and control needed to fix security issues that results from development.
Together, Copado DevOps and DigitSec security scanning deliver true DevSecOps for your Copado pipeline while maximizing your ROI.
Why Copado Customers Choose DigitSec
Deliver automated security testing in Copado pipelines

Shift security left & maximize ROI of Copado investment

Easily find & quickly fix security vulnerabilities

Reduce security & compliance risks to your PII

Save development time, deploy faster, release more securely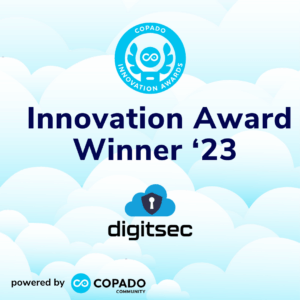 DigitSec Wins Copado Innovation Award for SECOND Year in a Row
DevSecOps & Greater ROI with Copado and DigitSec
Read this post that details the Copado and DigitSec integration, how it produces greater ROI, and how together these powerful tools deliver true DevSecOps to Salesforce development pipelines.
We're proud to be part a launch partner for the first ever DevOps marketplace for enterprise SaaS. DigitSec's security scanning on the Copado DevOps Exchange is designed to shift security left and bring true DevSecOps to Salesforce.
Watch DigitSec CEO, Waqas explain how DigitSec and Copado work together to shift security left with DevSecOps.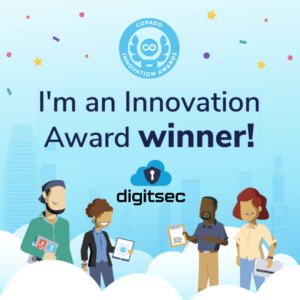 DigitSec Wins an ISV Innovation Award at Copado's 2022 Copa Community Day.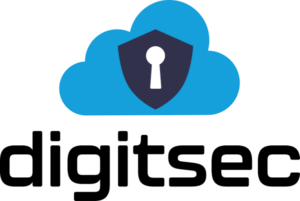 DigitSec delivers Salesforce DevSecOps. No expertise needed.

Shift security left and test at every stage of development
Automatically test and quickly fix issues to help maximize ROI
Accelerated development & compliance by reducing error and risk.
Salesforce Clouds & Languages


Sales Cloud
Service Cloud
Finance Cloud
Health Cloud
Revenue Cloud
Community Cloud
Experience Cloud

Apex
Visualforce
Lightning Web Components
Aura
nCino
Veeva
Vlocity